In search of greener pastures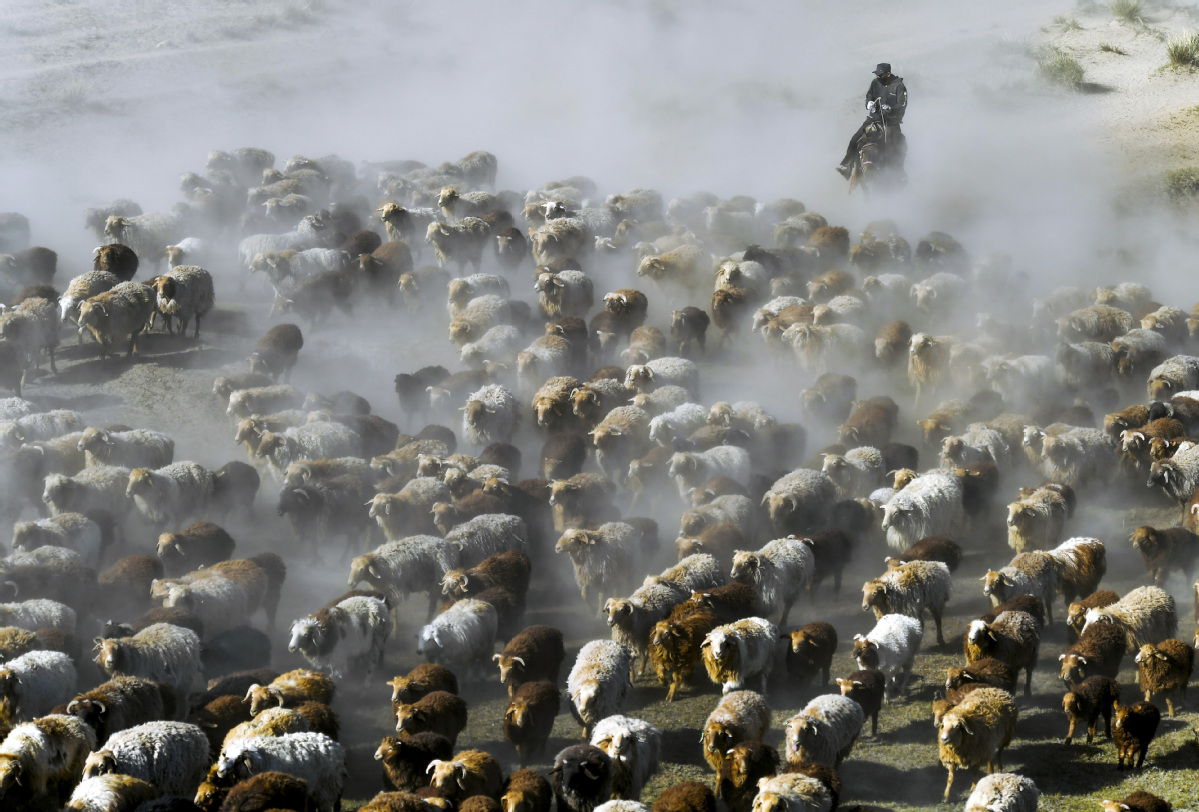 Every year from late May to early June, herders in Ili Kazak autonomous prefecture, Xinjiang Uygur autonomous region, pack up their yurts and move their livestock from winter settlements to summer grazing pastures.
Members of the Kazak ethnic group drive tens of thousands of sheep, cattle, camels and horses distances ranging from several kilometers to more than 100 km.
The Hongshanzui Trail in Fuhai county is one of the oldest "livestock migration" routes in Ili prefecture. Through valleys and alpine meadows, the Kazak herders have kept their nomadic lifestyle alive for thousands of years.