Critics target new visa restrictions in US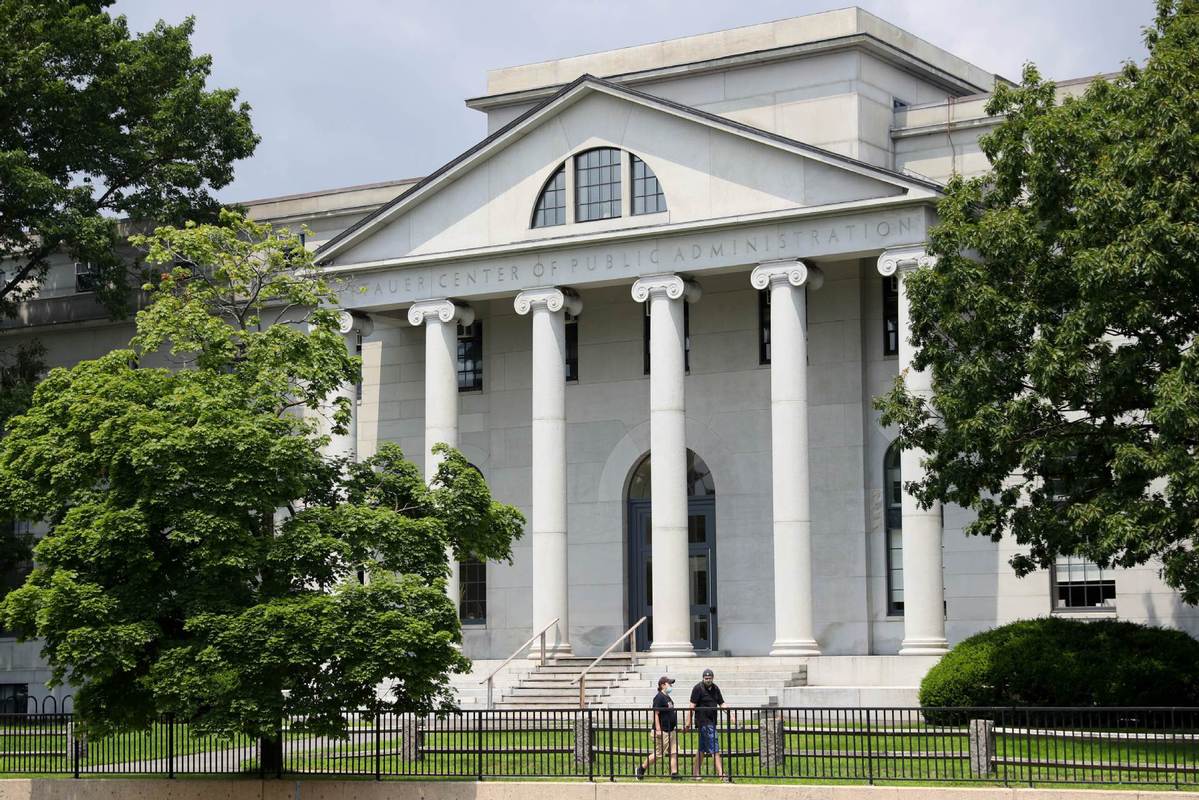 Administration urged to adopt talent-oriented immigration policies
For more than a year, Jack Ling, a graduate student at the University of Southern California, has been stuck in limbo trying to renew his visa.
Since submitting additional documents to the US consulate in Shanghai in March, he has not heard back.
He has had to delay his plan to return to the United States to complete his studies in materials engineering for another semester, as the university has decided to move to online classes for the fall term due to the coronavirus pandemic.
But even if he were to obtain a visa and return to the country, he faces another obstacle.
On July 6, US Immigration and Customs Enforcement, or ICE, announced that students on F1 and M1 visas for academic and vocational study may not remain in the country if they take a full online-only course load for the fall semester.
Under the new rule, the US State Department will not issue visas to students enrolled in schools that operate under an online-only course model, and US Customs and Border Protection will not allow such students to enter the country.
Ling expected to graduate this year, but is now not sure if he can complete his degree through remote learning.
Julie Pearl, CEO of the Pearl Law Group in San Francisco, said the ICE directive pressures US universities to reopen, despite their concerns for health and safety as the number of COVID-19 cases continues to rise around the country. The decision shows a lack of humanity, she said.
"ICE is needlessly pulling the rug from under gifted students who have nowhere else to go at such short notice, and no control over whether their universities move to 100 percent online courses," she said. "While many top universities are trying to accommodate them with some physical classes, they cannot compel faculty nor students to take health risks."
According to The Chronicle of Higher Education, which is tracking the reopening plans of nearly 1,100 colleges and universities, about 8 percent of the institutions are offering online courses only, including the University of Southern California and Harvard University.
Harvard, where overseas students comprise more than 20 percent of the intake, and the Massachusetts Institute of Technology, with foreign undergraduates account for nearly 30 percent of the student body, are suing the US government in an attempt to block the new regulation.
The state of California, the University of California system and Johns Hopkins University have filed similar lawsuits.
The institutions claim the regulation is "arbitrary and capricious"-arguing that the agency is not considering the health of students, faculty and staff members-and has not taken into account the "reality "of the pandemic continuing.
About 200 higher education institutions have filed an amicus brief opposing the new policy. Such a brief may be filed with an appellate court, including a supreme court, by a party not involved with a current case, but in support of one side or another on the legal issue involved.
Although ICE suggests that to comply with the legal requirements of the new regulation overseas students can transfer to a school with physical instruction, college admission experts said this is not workable.
Elizabeth Venturini, an international college admissions expert in California, said, "It is not feasible for most students. International families try to make the best college decision based on academic, social and financial fit. It is critical to get it right the first time, rather than try to get another degree because the first one didn't work out."
She added that switching schools can mean attending one that does not have a well-known program or the right degree, loss of an internship, inability to transfer class credits and a longer time to graduate.
"Also, the school may not be the right social fit in terms of student demographics, location, interests or culture. It's an ivy-covered jungle with student transfer rates, transfer application requirements and deadlines."
Ted Mitchell, president of the American Council on Education, which represents more than 1,800 college and university leaders, said the policy does not consider the global travel ban during the pandemic. This means a student may be unable to return to a country that has closed its borders if his or her school reopens physical classes and then switches to remote instruction midway through the fall semester.
US visa requirements typically do not allow international students to take more than one course-or three credits-online each semester, but those requirements were relaxed earlier this year when the pandemic forced colleges nationwide to switch to virtual instruction.
On July 2, the American Council on Education and 38 other groups wrote to the US State Department and the Department of Homeland Security, seeking flexibility into the next academic year, only to receive what Mitchell described as "horrifying "guidance four days later.
"At a time when institutions are doing everything they can to help reopen our country, we need flexibility, not a big step in the wrong direction. Iron-clad federal rules are not the answer at this time of great uncertainty," Mitchell said.