COVID-19 immunity 'less than thought'
By Angus McNeice in London | chinadaily.com.cn | Updated: 2020-07-14 01:56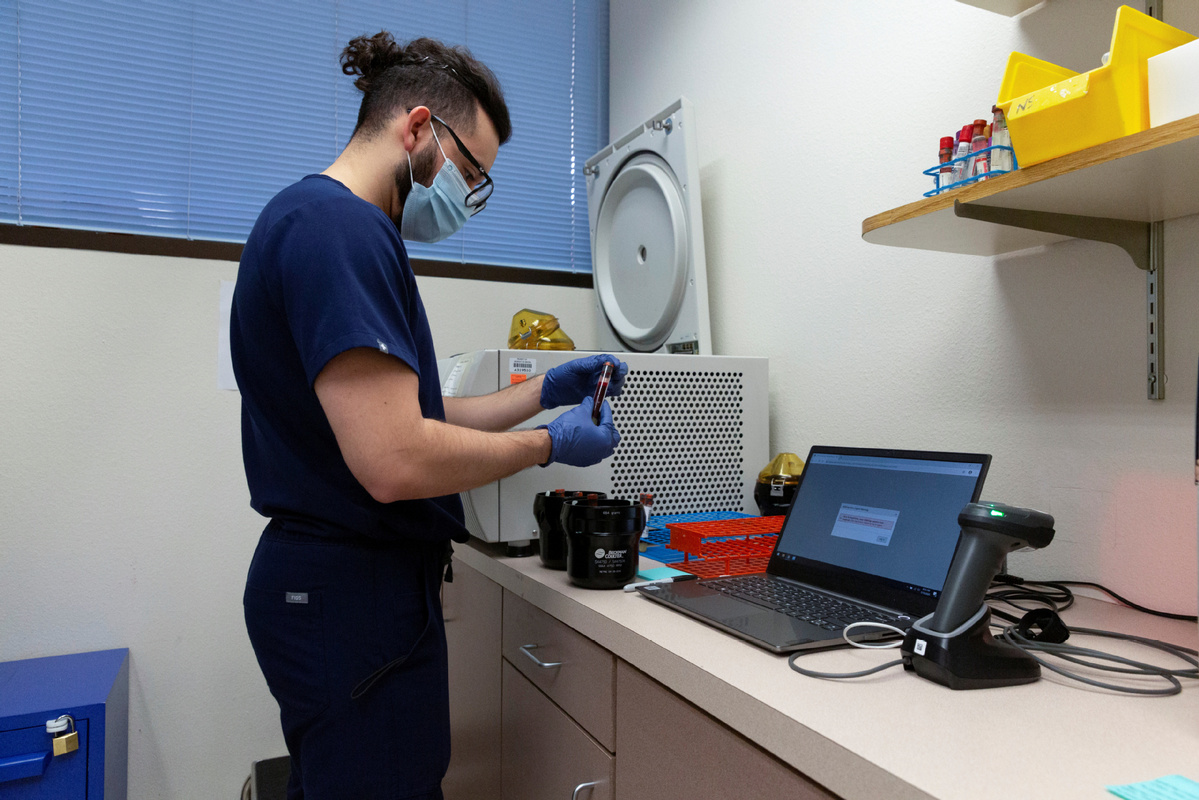 Immunity to COVID-19 may be short-lived because antibodies that work to prevent reinfection appear to fade within months, a study from British researchers has revealed.
Analysis of blood samples from more than 90 people infected with novel coronavirus in the United Kingdom showed that while around 60 percent developed a robust antibody response at the peak of infection, three months later, just 17 percent retained similar levels of antibodies.
Antibody levels fell as much as 23-fold over the period, and were totally undetectable in some cases, according to the study published by a team at King's College London. The paper was released on the preprint server Medrxiv and is yet to be peer reviewed.
Authors of the study say the findings have "important implications" for the durability of vaccines, as well as levels of protection against reinfection provided by antibodies.
If the body's immune response to COVID-19 is in fact this transient, herd immunity would be difficult to achieve and the virus could cause seasonal reinfections among much of the population, as is the case with viruses that cause the common cold and types of flu.
The long-term efficacy of vaccines would also be impacted, as inoculations often work by eliciting an antibody response.
"Infection tends to give you the best-case scenario for an antibody response, so if your infection is giving you antibody levels that wane in two to three months, the vaccine will potentially do the same thing," Katie Doores, a senior lecturer at King's College London, and lead author on the study, told UK newspaper The Guardian. "People may need boosting and one shot might not be sufficient."
The findings add to a growing number of COVID-19 studies that have queried long-term immunity against the virus.
These include results from several antibody studies conducted by Wuhan University and the University of Texas at hospitals in Wuhan, the Chinese city which suffered a major outbreak of novel coronavirus.
Early tests in April showed that just 2.5 percent of 3,600 staff members at Zhongnan Hospital in Wuhan had antibodies, a surprisingly low level given the severity of the outbreak.
Researchers estimate that around 25 percent of healthcare workers at the hospital had been infected by the virus.
"Very few healthcare providers had antibodies to SARS-CoV-2, though a significant proportion of them had been infected with the virus," said the authors of the preprint.
The researchers also tested 1,470 COVID-19 patients at four Wuhan hospitals and found that 10 percent did not have detectable antibodies 21 days after displaying symptoms.
"After SARS-CoV-2 infection, people are unlikely to produce long-lasting protective antibodies against this virus," the authors said.
Results from these studies and others have led some researchers to posit that an effective vaccine would need to encourage a T cell response, as well as antibodies. T cell production is a distinct and complementary immune response to antibody formation, and several recent studies suggest that these "search and destroy" cells could play an important role in fighting novel coronavirus infection.