Airbus UK to design next ESA Mars rover
By JONATHAN POWELL | China Daily Global | Updated: 2020-06-18 09:36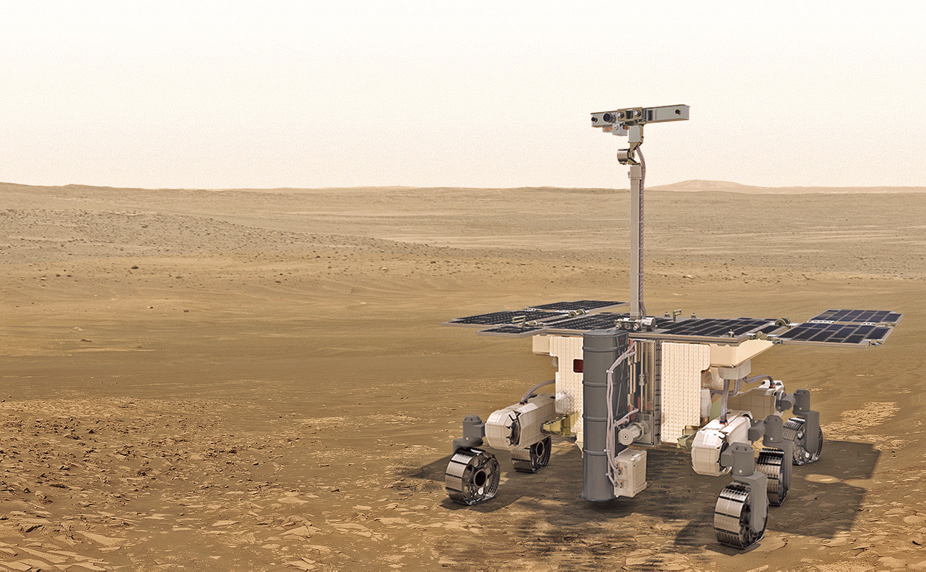 Mission will retrieve rock samples collected by NASA's Perseverance
The European Space Agency has awarded a contract to the United Kingdom-based arm of aerospace giant Airbus to continue work on its next Mars rover.
British-based scientists and engineers are already working on the first phase of the 2026 Mars rover as part of a joint campaign between the United States' National Aeronautics and Space Administration, or NASA, and the European Space Agency, or ESA, to collect samples from Mars and return them to Earth.
The new rover for 2026 is dubbed "Fetch" because its mission will be to find and retrieve the rock samples that will have been collected on the surface by the US' Perseverance rover, which is heading to Mars next month.
In November 2019, the UK committed 180 million pounds ($226 million) to the ESA's global exploration program to ensure UK industry plays a leading role in this mission to bring back the first samples from Mars and supports NASA's ambitions to return humans to the moon.
Airbus in Stevenage is leading the new rover project and has already completed two preliminary studies, to develop sophisticated algorithms to help the robot spot the samples and pick them up.
Perseverance will drill into rocks and place its samples in small tubes, which it will then drop to the ground and leave behind.
The UK-built Fetch robot will later pick up these cylinders and take them to a rocket system that will fire the samples up into space where a satellite will be waiting to capture them and bring them home.
The plan is for the Fetch rover to launch in 2026 and land on Mars in 2028.
Graham Turnock, chief executive of the UK Space Agency, said Airbus has a rich heritage of designing challenging space missions in the UK, from the Solar Orbiter probe to the Rosalind Franklin Mars rover.
He said: "This is an exciting opportunity for the UK space sector to play a leading role in humanity's efforts to return the first samples from Mars."
NASA is preparing to launch the Perseverance Mars rover from Cape Canaveral in Florida on July 20, atop an Atlas V rocket.
Building on the success of NASA's Curiosity rover mission, Perseverance will be the first mission to directly look for signs of current or past life on the red planet since the Viking missions that landed in 1976.
The separate Rosalind Franklin 2020 rover mission is a project between Europe and Russia that was due to launch to the red planet next month, but engineers were not able to get the vehicle ready in time, and postponed it to 2022.
Because an Earth-Mars journey is only attempted when the planets are favorably aligned, the robot's next opportunity will not occur until 2022.
China is also preparing its own rover, also a sample-return mission.