Regions unevenly hit by heat, flooding or drought
By Hou Liqiang | China Daily | Updated: 2020-06-18 09:04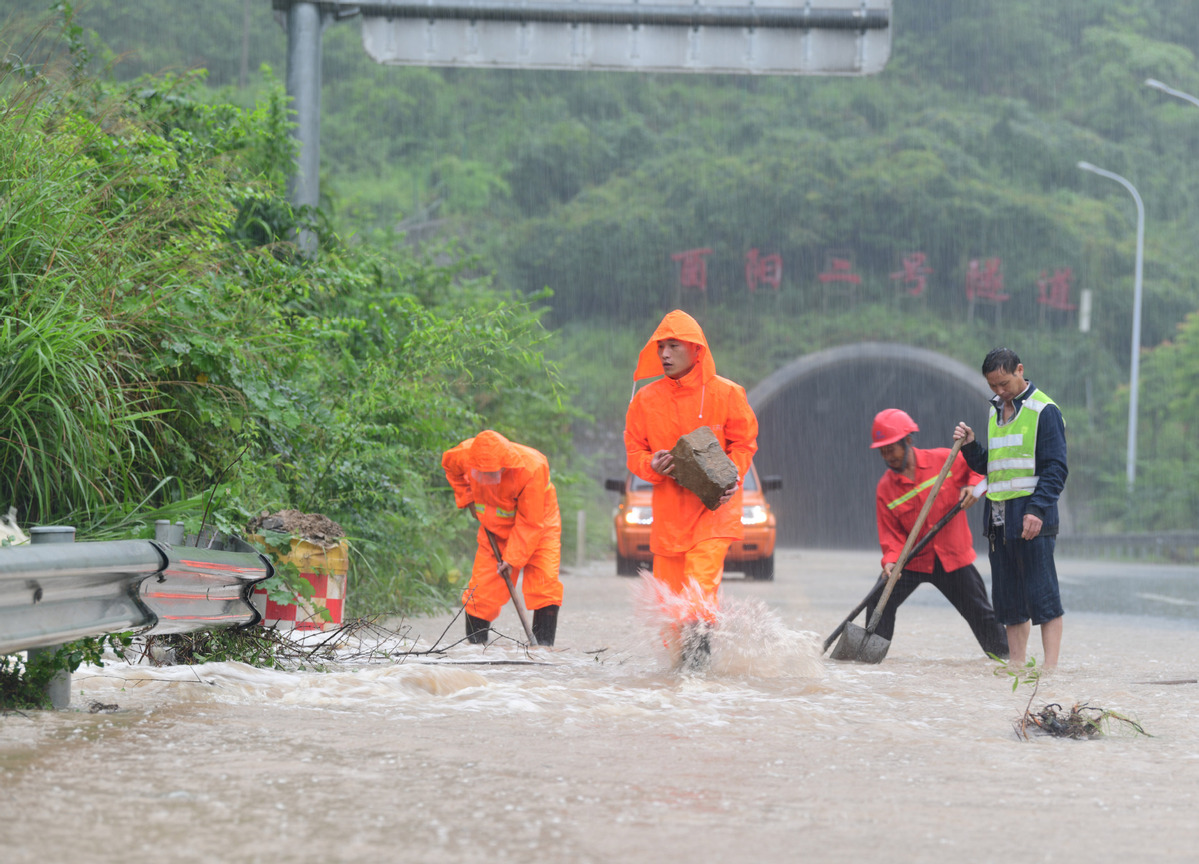 The country has confronted sharply uneven rainfall distributions so far this rainy season, which has simultaneously triggered emergency responses for flood control and drought relief.
The National Meteorological Center renewed a yellow alert-the second lowest in a four-tier color-coded weather warning system-for rainstorms at 10 am Wednesday.
For the 24 hours starting at 2 pm Wednesday, heavy rain and rainstorms are forecast in some areas in 11 provincial regions, including the northeastern parts of Jiangsu and Sichuan provinces as well as Chongqing municipality, it said.
While the accumulated precipitation during that time will be up to 14 centimeters in these areas, the maximum hourly precipitation may exceed 8 centimeters. Some of the areas will suffer strong convective weather that is characterized by strong winds and thunderstorms, it added.
The latest round of rainfall, which started on Monday, has wreaked havoc in many of the affected areas. In Sichuan province, for example, the downpour resulted in a debris flow that has forced the evacuation of 5,800 people in Banshanmen township, Danba county.
The debris flow not only blocked a major local watercourse, resulting in a barrier lake, but also cut off a highway. The incident has triggered a Level 3 emergency response, the second lowest in the country's four-tier national emergency response system for disaster relief.
Online videos show that many residential buildings around the site have been isolated by muddy floods with roaring waves.
Zhang Kuikui, a native of the township who works out of her hometown, said she was awakened by constant messages about the situation from family members at 5 am on Wednesday.
Half of the family's three-story house has been washed away and the more than 30 chickens the family raises were missing, she told news website thecover.cn.
"Comparatively speaking, my family is not the one that suffered the worst. I heard that some houses near a local hydropower station have been destroyed," she said.