Transport curbed in bid to control virus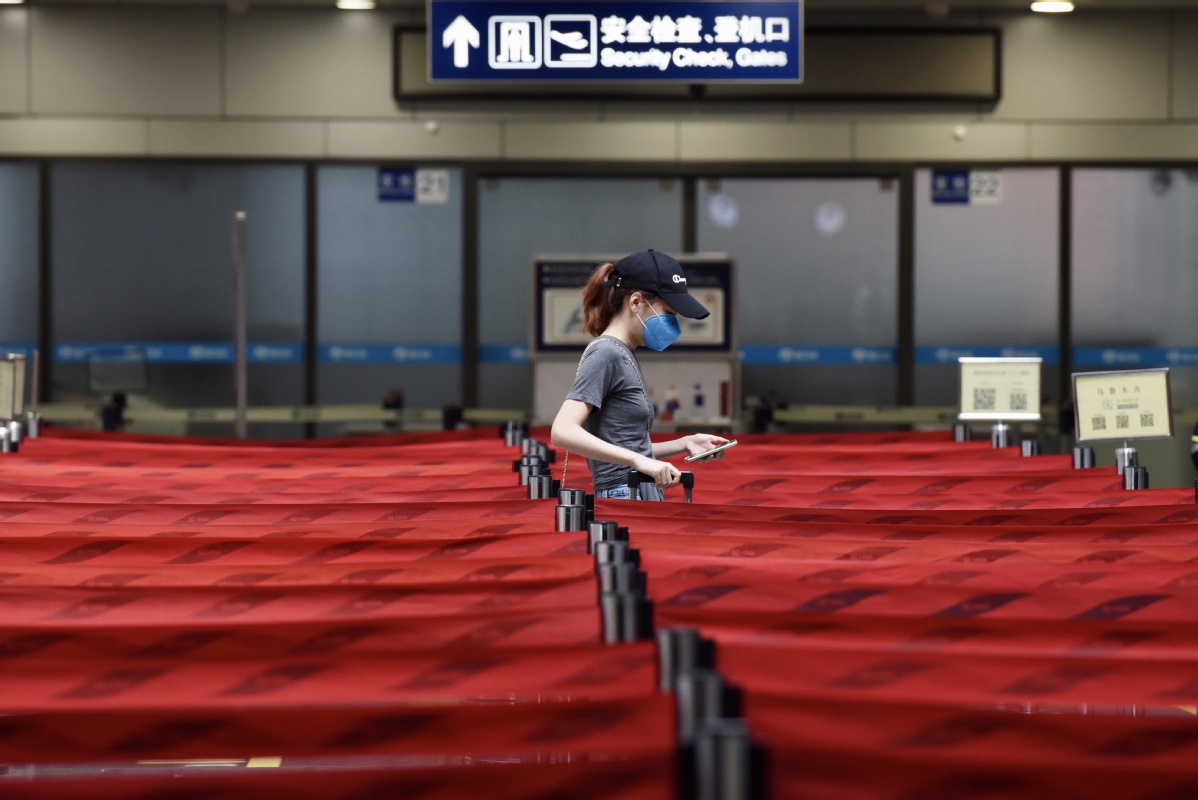 Hundreds of flights to and from Beijing, as well as numerous interprovincial bus services, were canceled on Wednesday as the authorities ramped up restrictions on people leaving the capital to contain the recent flare-up of local COVID-19 infections.
As of 9 am on Wednesday, a total of 1,255 flights scheduled to fly in the coming days to and from the capital's two major airports-Beijing Capital International Airport and Beijing Daxing International Airport-have been canceled, according to aviation statistics provider Flight Master.
Beijing Capital International Airport was expected to handle 500 flights carrying around 32,000 passengers on Wednesday, a major drop compared with a week ago. Last Wednesday, 901 flights carrying 82,700 passengers flew in and out of the airport.
Interprovincial shuttle bus services from both airports have also been suspended, according to the airport authorities.