'Shy boy' hopes debut EP will elicit fans' wild love
By Chen Nan | China Daily | Updated: 2020-06-18 07:06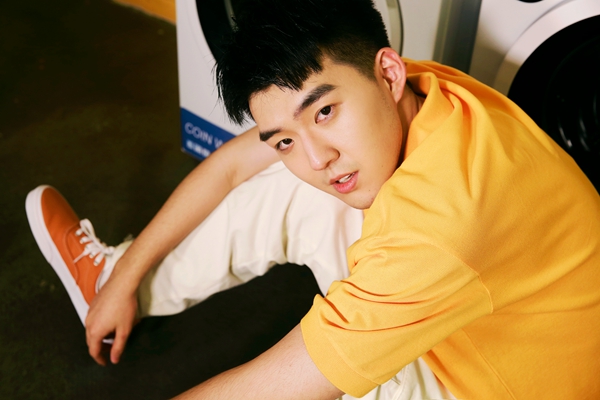 When Shen Ke auditioned for The Rap of China, the Chinese hip-hop competition reality show produced by iQiYi, in 2018, he saw many young people showcasing their musical talent in front of the judges and the other competitors.
"I am quiet and shy. So I felt reluctant to present myself like the others," recalls Shen, who was 19 years old at the time. He later quit the show and focused on his studies at the China Conservatory of Music.
He may have missed a golden opportunity to put himself in the spotlight given how the show went on to be a huge hit. However, he never stopped writing and sharing his music on social media.
Shen creates his music at home. He writes, composes, edits and produces-what's known as a "bedroom producer".
On June 8, he released his debut single, entitled Wild Love, his first original piece since he signed a contract with Nouveau Entertainment, a Beijing-based company which is home to a number of up-and-coming Chinese acts.
The idea for the song came to Shen when he was a freshman at the China Conservatory of Music majoring in electronic music production. He had a crush on a girl and was inspired to write the song.
Heavily influenced by his idol, Canadian rapper and singer-songwriter Drake, Shen incorporated Jamaican dancehall rhythm and his affinity for reggae into his music.
The song is just one of the original pieces to be included on Shen's first extended play record, titled Shy Boy I& II& III.
"When you listen to his music, you immediately notice the young man's music talent, which is different from his peers," says Tain Tian, co-founder of Nouveau Entertainment, when asked about the decision to offer Shen a contract.
Shen says that the debut single was chosen from a dozen songs he has composed over the past few years.
"I want people to remember my debut single and for it to encourage them to listen to more of my music," he says.
Born in Beijing, Shen started to learn piano at 4 years old. The classically trained pianist also developed an ear for pop music both from home and abroad. When he was in middle school, Shen started to write his own music.
"My parents are very supportive. I decided to become a professional musician when I was a child," says Shen, whose grandparents were both actors. He notes that the classical music background allowed him to master the techniques of composing his music. "I enjoy the freedom of making music on my own. It's cool to make things sound the way I want them to," he adds.
His academic background gave him access to traditional Chinese folk music, since the conservatory is known for training musicians to play traditional Chinese musical instruments, and he also launched a music label, along with two like-minded friends, during his time there.
Titled Magic Cudgel, the name of the label was borrowed from the name of Monkey King's weapon in the classic Chinese novel, Journey to the West.
In December 2018, the label released a five-song album, in which the members combined hiphop music with traditional Chinese musical instruments, including erhu, pipa and suona.